Case study: akular & magic leap
TRANSFORMING
THE CONSTRUCTION LIFECYCLE WITH AR
AKULAR on Magic Leap 2 empowers developers, contractors, and building operators to integrate cutting-edge, immersive 3D BIM models and contextually relevant information into physical sites, accelerating construction processes, reducing costs, and maximizing efficiency.
About AKULAR
AKULAR creates and enhances 3D BIM models as project management tools integrated with physical spaces and sites—streamlining construction from initial design through building operations. By eliminating long-standing inefficiencies in the construction industry, AKULAR can save critical time, money, and resources. AKULAR's clients report impressive results—on average, a 50% reduction in rework during construction and 2–3 hours per day saved by site coordination staff and during inspections. Since its inception in 2018, AKULAR has processed over 7,000 BIM models, driving progress in modern, tech-enabled construction. The uniqueness of AKULAR's approach is in its capability to compress very large BIM models, tag data, and superimpose the model with the data on site.
"WGI works at the intersection of technology and the built environment. Our vision is: 'Creatively transforming how our world is envisioned, designed, and experienced.' We believe that Magic Leap, as the visualization tool with the digital twin and AR capabilities of Akular, can make a very important contribution to the advancement of how we achieve the WGI vision. Given that much of our work has to consider the current state of infrastructure (e.g. cities, bridges, buildings, etc.), Magic Leap allows for the potential of visualizing the existing with the envisioned or planned seamlessly."



– Gregory Sauter, PE President, WGI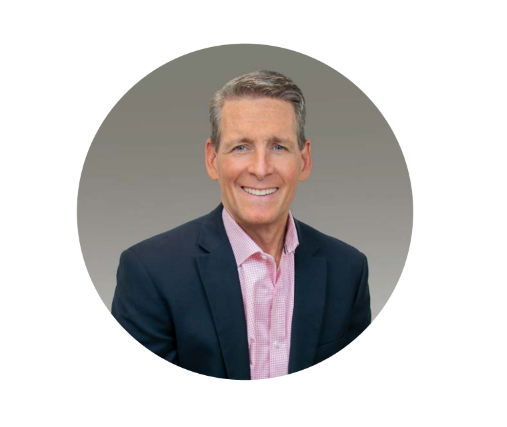 CHALLENGE
LIMITATIONS OF TRADITIONAL CONSTRUCTION PROCESSES
Traditional construction methods typically rely on 2D plans and paper-based materials, which fail to capture the scale and context of real-world build sites. This generates challenges and inefficiencies throughout the construction lifecycle:
Design: Time-consuming, expensive visualization processes can result in costly miscommunications
To launch a new project, contractors must present detailed plans to investors, clients, zoning boards, and other stakeholders. Traditionally, contractors share their plans using expensive single-use posters, physical models or 2D digital renders, along with extensive documentation. Meetings that depend on these resources take hours to prepare for, yet fail to adequately convey the plans of a proposal and often result in costly miscommunications.
Construction: Late identification of issues leads to costly rework
Discrepancies between plans and build occur frequently when relying on conventional methods of planning and visualization. The accumulated costs of wasted labor hours, materials, and missed deadlines to fix these errors cut deep into companies' bottom lines. Such discrepancies are the result of an inability to effectively visualize and communicate complex 3D plans within real-world spaces before construction.
Operations: Monitoring and managing complex building processes
Once a building is operational, there are a multitude of processes behind the scenes to ensure its safety, productivity, and sustainability. Without real-time data visualization and analysis, effectively monitoring, managing, and optimizing these processes becomes difficult.
WHY AR
INTEGRATE AND VISUALIZE 3D BIM MODELS IN THE REAL WORLD
Augmented reality (AR) provides a solution to mitigate the challenges of traditional construction methods. AR platforms enable users to see intelligent content contextually integrated with real-world spaces. With these capabilities, contractors can share and visualize designs at scale and in context; identify discrepancies early to avoid rework; and manage building operations and analytics with real-time visualization.
To realize these benefits, experts and industry leaders recommend an AR headset that provides an unoccluded view of the real world, such as Magic Leap 2. This enables users to move safely and easily around a building site while viewing detailed digital content. In comparison, passthrough VR uses cameras to capture the environment around a user, and digital content, and then render it on the display. These additional steps add lag and distortion which impair the user's visual experiences and spatial awareness, while making digital content appear dim, delayed, and misaligned. AR can also run on phones or tablets, but the user must constantly hold the device and can only view content on small 2D screens, limiting visualization and immersion.
SOLUTION
AKULAR ON MAGIC LEAP 2
MODERNIZES CONSTRUCTION AND BUILDING MANAGEMENT USING AR
AKULAR has developed a robust platform to maximize the value of AR across the construction lifecycle. By using 3D BIM models and digital twins integrated within the physical world via augmented reality devices, AKULAR helps contractors save time, money, and resources—from initial design and planning, through construction and inspection, to monitoring and managing building operations.
Magic Leap 2 is the most immersive AR device and provides advanced AR capabilities to help maximize the benefits of AKULAR's solution:
THE BENEFITS OF AKULAR'S SOLUTION
Immersive 3D BIM models integrated into real-world spaces

give users an unoccluded view of a build site and allow them to see persistent, detailed, and comprehensive models by AKULAR through the expansive field of view,industry-leading optics, and content alignment of Magic Leap 2. In contrast to tablets—which require ongoing calibration—users can set up Magic Leap 2 once and walk the site for an hour, creating tags with a laser pointer.

Comfort and flexibility for on-site work and inspection

enabled by an ergonomic, hands-free headset allows users to view, interact with, and edit data superimposed to models on-site, including streamlined inspection to avoid costly rework.

Precise spatial mapping

integrates 3D models, digital information, and annotations to users' real-world view of the build site—anchored accurately and down to the millimeter.

Co-located viewing

is an upcoming feature that will allow multiple users to simultaneously share the same view of integrated digital content and interact within their build site to enable in-the-moment, on-site collaboration leveraging AKULAR's capabilities. 
AKULAR's construction and engineering clients are choosing to deploy the solution on Magic Leap 2 to harness these capabilities. 
DESIGN
IMMERSIVE 3D VISUALIZATION FOR GREATER IMPACT AND EFFICIENCY
AKULAR's 3D BIM models bring the developer's vision to life with real-time interactivity, full color, and an integrated data layer. With one comprehensive visualization that can be integrated, edited, and annotated in real-time, contractors avoid tedious sketches and printed materials, while more effectively conveying their plans to key stakeholders. AKULAR supports contractors wherever they are starting: building a 3D model from scratch, enhancing existing 3D models, converting a 3D model to an AR experience, and more. 
Experiencing these visualizations collaboratively on Magic Leap 2 enhances design reviews and planning. As the most immersive AR device, Magic Leap 2 offers an expansive field of view and stunning resolution to present 3D models with incredible clarity and solidity. Users can keep their hands free and maintain spatial awareness, removing the limitations of other devices like phones, tablets, or passthrough VR.
Digital infrastructure company FLEXNODE leverages AKULAR and Magic Leap 2 to design and display compute-intensive spatial planning projects with extreme precision and stability.
"FLEXNODE'S use of AKULAR on Magic Leap has benefited our entire product offering, starting from the earliest conceptual design stages through collaborative engineering between disciplines, mapping project logistics, and project planning and communications. Going into the future, we plan to use it for remote operations and training; as well as monitoring system performance and maintenance cycles. In short, our unique ability to connect highly technical processes to visual references using AKULAR on Magic Leap has been a game-changer for the company."
– Andrew C. Lindsey, Chief Executive Officer & Co-Founder, FLEXNODE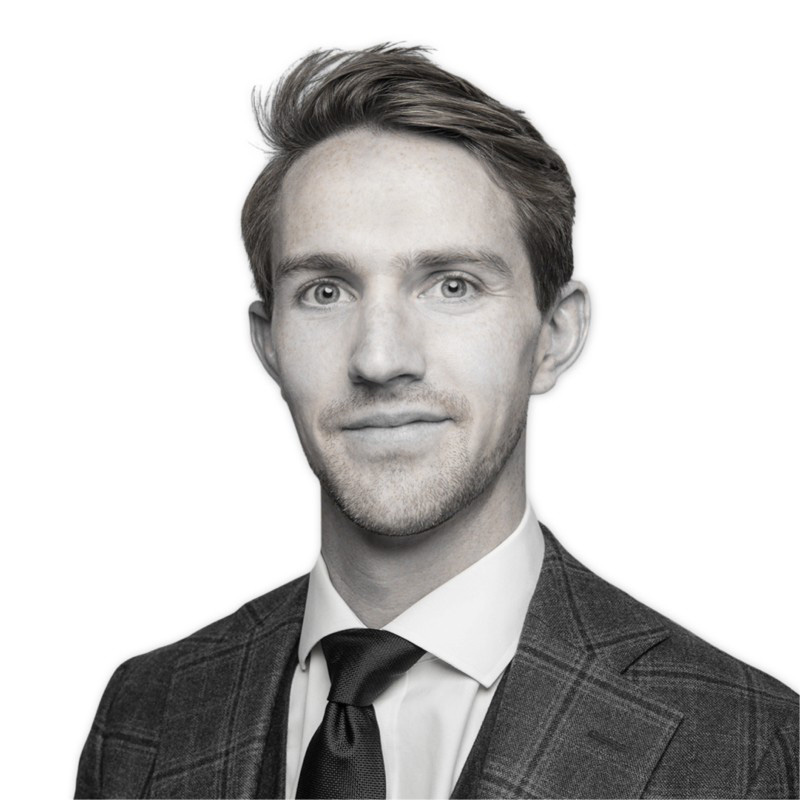 CONSTRUCTION
IDENTIFYING ISSUES EARLY TO MINIMIZE REWORK
AKULARized BIM model can act as a reference throughout the construction process—eliminating arduous information searches, creating transparency and clarity, tracking real-time changes, helping to flag issues early, and significantly reducing rework. Critically, AKULAR streamlines inspection and helps to detect problems earlier, using precise, geolocated, life-sized BIM models on-site—reducing over 50% of rework cases. AKULAR also enables contractors to pin relevant documentation, approvals, contracts, timelines, CAD models, and more throughout the site, creating an easy and quick inspection experience. These pinned documents can be updated in real-time, eliminating ambiguity and reducing time wasted searching for information. Instead, the information finds its user. 
AKULAR clients report that Magic Leap 2 is ideal for working with 3D models on-site, especially indoors. Safety is crucial, and Magic Leap 2 provides clear visibility to safely and intuitively move around a site. Its expansive field of view of up to 70° enables users to see digital content at scale, while retaining situational awareness to avoid common hazards, like tripping or walking into an object. Unlike phones or tablets, using visualization solutions on Magic Leap 2 does not require constantly holding the device, frequently re-scanning QR codes to ensure content alignment, or viewing content through a small 2D screen, which restricts and interrupts work or inspection. Instead, Magic Leap 2 automatically calibrates digital content and works hands-free for seamless visualization and uninterrupted work. The ergonomic, comfortable headset and battery life enable contractors, inspectors, and other professionals to use Magic Leap 2 on-site for an extended period, supporting greater efficiency and accuracy. Magic Leap 2 is increasingly becoming a tool of choice to impress investors during VIP site visits.
Leveraging a quad-core AMD Zen 2 x86-64 CPU, Magic Leap 2 enables professionals to load complex mechanical, electrical, and plumbing models—while an unmatched optics stack allows them to inspect those models in great detail. By displaying the same digital content within the same physical environment for multiple users, Magic Leap 2 empowers more effective collaboration. Precise tracking technology maintains accuracy, persistence, and stability for extended sessions without needing to recalibrate—even with models up to 3 billion polygons due to the exceptional AKULAR algorithm. Comparatively, when using tablets, users must refresh digital content every few minutes. On Magic Leap 2, digital content and text appear with exceptional visual quality, solidity, color fidelity, and legibility, making it easy for builders and inspectors to read instructions, documentation, warranties, and more. 
These capabilities set Magic Leap 2 apart from virtual reality (VR) headsets, passthrough VR, and 2D tablets, which limit spatial awareness and mobility and are unable to realistically integrate digital content into the physical world. 
AKULAR client Shawmut Design and Construction uses Magic Leap 2 to maintain real-world visibility, safety, and precision while deploying complex 3D BIM models on-site.
"The sharpness and overall visual quality of the AR experience that we get with AKULAR and Magic Leap is like no other product we have used to date."
– Tom Perry, Senior Director of Engineering Services Division, Shawmut Design and Construction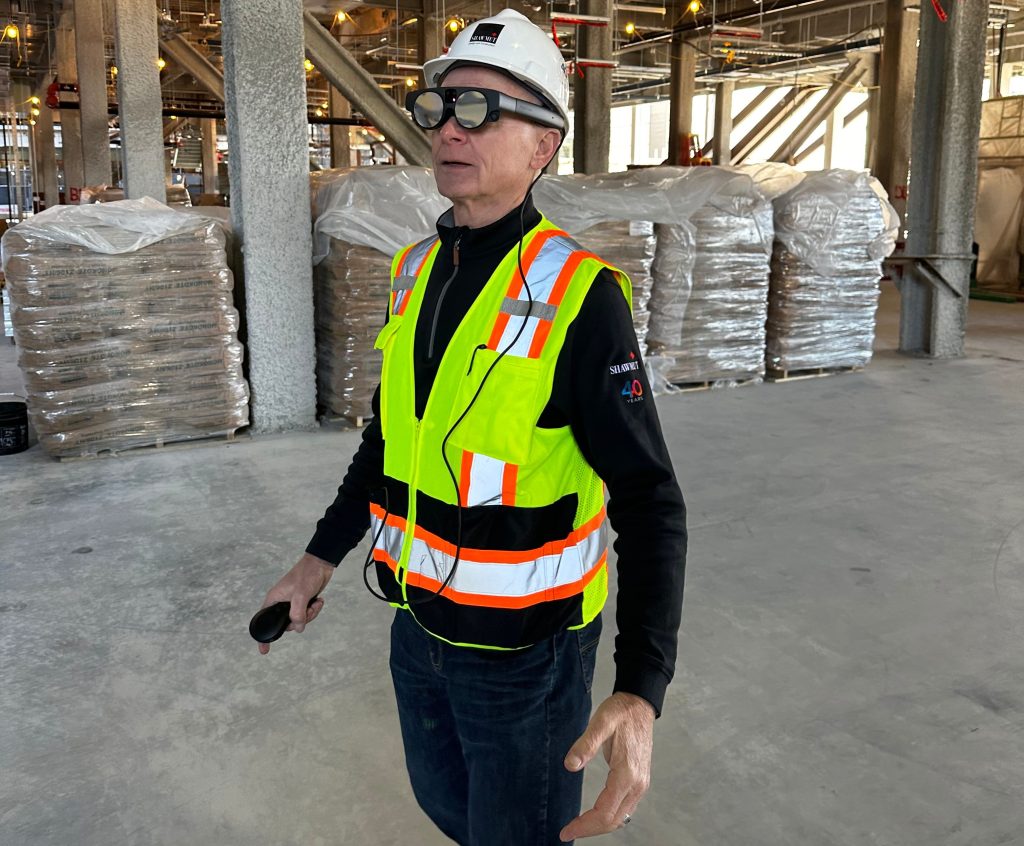 OPERATIONS
REAL-TIME DATA ANALYSIS AND VISUALIZATION
Even after construction is complete, AKULAR continues to provide value for building operations. AKULAR converts scans or BIM models into digital twins and draws upon the Internet of Things (IoT), Building Management Systems, or task and maintenance tools to extract, overlay, and visualize relevant data in real-time from on-site sensors, ranging from heat maps to airflow to occupant density and more. Operators can use this digital twin to visualize and optimize energy and resource utilization, layout, safety, and other processes for offices, large campuses, theme parks, airports, and stadiums.
For instance, a client is leveraging AKULAR's digital twin to optimize energy spending in their office building. The model shows energy flows in the context of occupancy, based on sensor data interpreted through heat maps and occupant movement, as well as external data like temperature and humidity. Digital twin alerting system constantly points out inefficiencies. Acting upon these insights saves energy where and when occupants don't need it—enabling a more sustainable building at a lower cost and, most importantly, without capital expenditures or additional hardware. 
15%
Reduction in energy expenses through monitoring before any additional instrumentation in one deployment
In another example, a stadium operator can use AKULAR's digital twin to simulate and analyze crowd flows, then rearrange concession stands to minimize queues, maximize profit, and optimize space utilization. The digital twin also serves operational and public safety. By optimizing occupant density patterns, a building operator can model potential hazards, minimize crowds for easier evacuation, and reduce incident reaction and resolution times. 
AKULAR relies on realistic spatial awareness to accurately integrate 3D models and pin digital information to the physical world. Magic Leap 2 enables this capability with its highly advanced and precise spatial mapping, powered by more than 18 cameras and sensors. 
AEC companies are deploying AKULAR's advanced 3D BIM models on Magic Leap 2 to streamline operations and save time, money, and resources across the building and infrastructure lifecycle. The results demonstrate the tangible benefits that make AR digital twins transformative tools that are already shaping the future of the AEC industry.